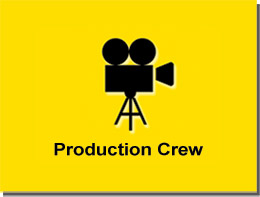 Production Crew
Lights, camera action! Cut ! Quiet on set. Let's go again.
If you're the guy or gal in charge of the production end of things, you'll know that good clear instructions and timely deployment of people are at the heart of making things happen.
Whether you're on OB, location or in the studio….you want to know who's who, what's what and who's missing. But make sure you're not missing out on having the best online location to direct attention to yourself….especially for those quiet times when the work you're looking for is looking for you.